Ingredients
Bacon
Banana
Whole Wheat / Rice Flour
Eggs
Our healthy and delicious Cakes for dogs consist of 100% natural colors such as Turmeric (Yellow), Beetroot (Pink), Carob (Brown), Spinach (Green). All cakes are free of maida and sugar.
​
Buy safe and healthy cakes for dogs online delivered in Bangalore, Mumbai, Delhi, Pune, Chennai, Kolkata, and all over India
​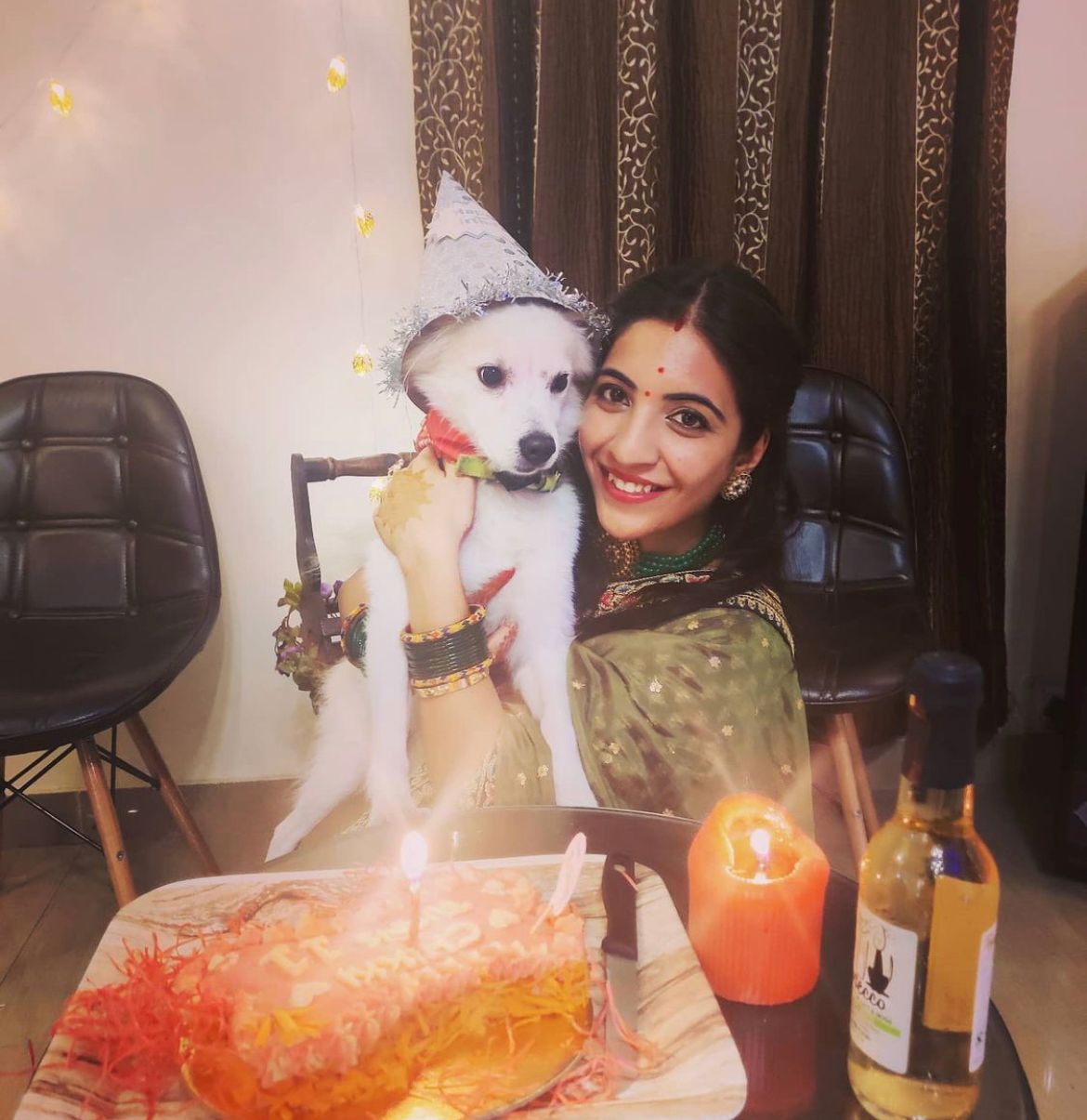 g
​
Frequently asked questions
Can this dog cake be delivered to my city?
Absolutely!
Happy Puppy Cakes delivers PAN India to every possible city and every pin code in India.
We deliver dog cakes on a daily basis to cities like Bangalore, Mumbai, Pune, Delhi/NCR, Noida, Chennai, Kolkata, Assam, Chandigarh, Vellore, Pondicherry, etc
Through our network of suppliers and standardized processes, We are able to provide consistent, safe, and healthy dog cakes across India
​
Is the cake safe for my dog?
Yes, All dog cakes produced by Happy Puppy Cakes are 100% dog friendly and safe.
All dog cakes are salt, sugar, and maida-free.
Out of hundreds of orders, We have had 0 incidences of any dog falling sick due to our ingredients.
If your dog has any allergies, please let us know while adding the order to the cart and we will happily replace the ingredient with a friendlier alternative
​
Is the cake Healthy for my dog?
Yes, Dog cakes delivered by Happy Puppy Cakes are very Healthy for your dog. In fact, These dog cakes are a wholesome meal for your dog.
A standard 1 KG dog cake is sufficient for your dog as a lunch/dinner meal.
​
How long can the dog cake be stored?
Dog cakes delivered by Happy Puppy Cakes can be safely refrigerated and stored for up to 3 days.
​
Is whole wheat-based cake safe for my dog?
While placing the order, you can mention 'wheat' under the allergy info, in case you want us to replace it with rice flour/gluten-free alternatives.
If your dog is eating food containing wheat or wheat flour and he/she is perfectly healthy, wheat is safe for your dog. If your dog frequently gets ear infections, suffers from skin irritation, or experiences bouts of vomiting or diarrhea, wheat may be an issue.
​
Is this cake safe for human consumption?
Yes, our cakes are safe for human consumption but we do not recommend stealing your dog's food
​
What time will I receive my order?
After adding your order to the cart, You can select one of the available delivery slots. Your order will be delivered within the selected delivery slot
​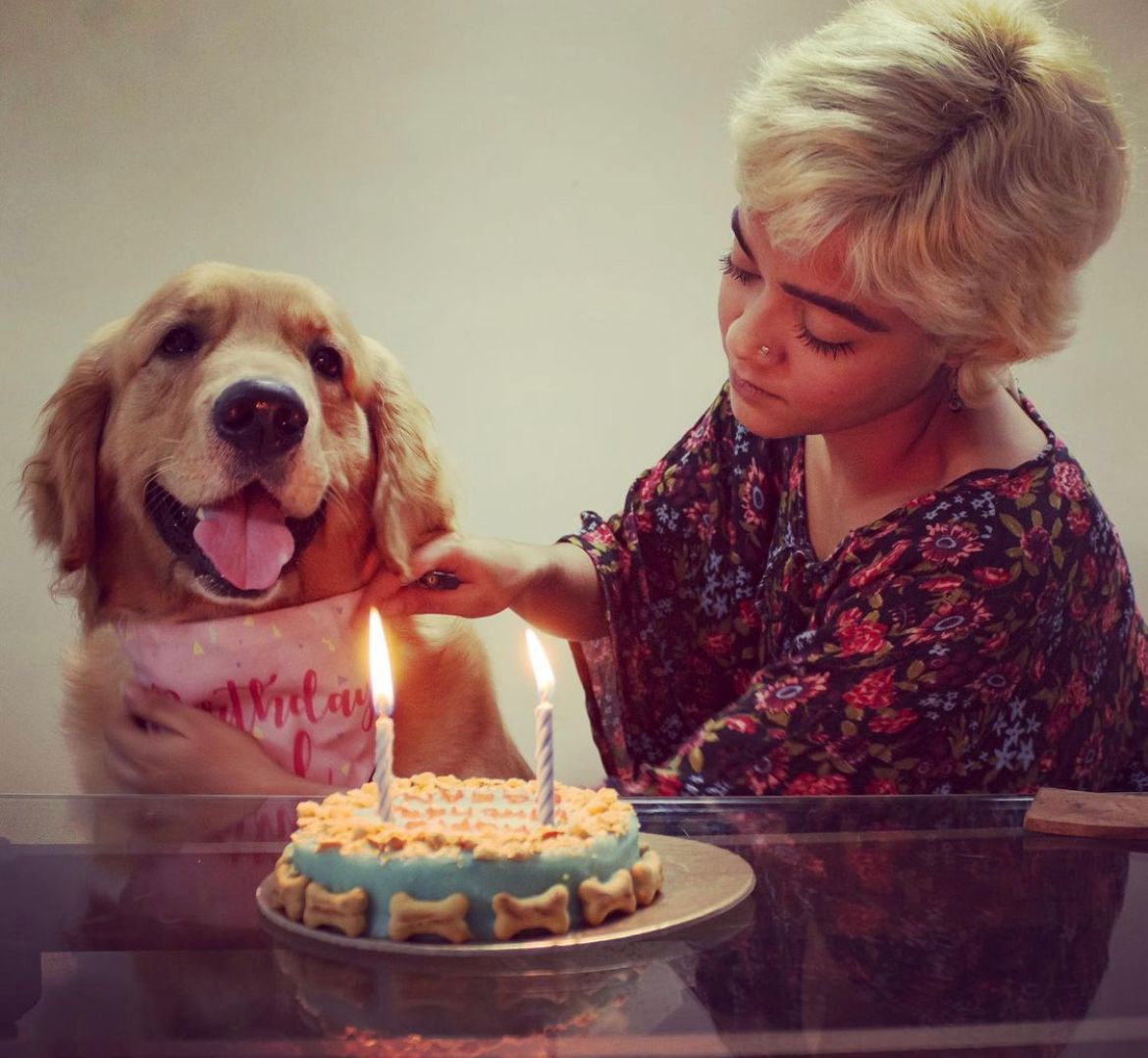 g
​
Note: No two handmade items are exactly alike since each chef has his/her own way of baking and designing a cake. Variations in color, shading, shape, and design are inherent in handmade cakes. Please take into consideration a certain percentage of difference from the picture shared. The displayed picture is for reference only.
​
All cake deliveries are fulfilled by our delivery partners Swiggy Genie or WeFast . Although instructions are provided to handle the cake with utmost diligence, there might be cases where the cake is slightly displaced or some minor damage has occurred during transit. No refund shall be provided in such cases.​
​
​
​
​